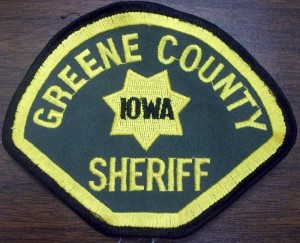 Overheated electronics are blamed for an accidental vehicle fire in Grand Junction.
At 6:20pm on Thursday, Greene County Sheriff Steve Haupert says a deputy and the Grand Junction Fire Department responded to a vehicle fire at 502 12th Street.
A 2005 Chevrolet Tahoe that was owned by 31 year-old Eric Higgins's was parked outside the residence when it caught fire.  A report shows that acting Grand Junction Fire Chief Tim Fester believes the fire started in the dash.
Haupert notes that Higgins reported his children were inside the vehicle earlier in the day and were trying to get a DVD player which may have caused the dash to heat up and eventually igniting the vehicle into flames.
No one was injured in the incident but the Tahoe was reported to be a total loss.