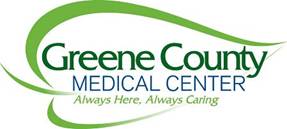 The Greene County Medical Reserve Corp invites the public to a free presentation about disaster preparedness with special guest speaker Gwen Buck, the chief nursing officer at Greater Regional Medical Center in Creston.
Greene County Medical Center Community Relations Director Carla Offenburger says Buck will be talking about their experiences and the impact the tornado had on their area last year and lessons they learned about emergency preparedness.
The free event will be on Friday, May 16th at 10am at the Trinity Lutheran Church in Jefferson.
The Greene County MRC is also looking for volunteers who are willing to serve on a public health or health care emergency response team for the county.
The presentation is made possible by MRC grant funds and helps to promote its programs.
For more information about the event or how you can volunteer, contact the Greene County MRC coordinator Shelly Berger at 386-0114.