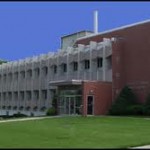 The Guthrie County Board of Supervisors meet again this morning and a few items have been added to the agenda.
As previously scheduled, County Sanitarian Stephen Patterson will begin this morning's meeting with an update regarding the bonds situation for the Diamondhead Lake Sanitary District.  Patterson, along with sanitary district officials Phil Littler and Tony Padden, last met with Supervisors to discuss bond funding in early April.
Patterson will also discuss some of the storm damage incurred at Diamondhead Lake during Sunday's severe storms.
The new items on the Supervisors' agenda include discussion of a new hire for the Secondary Roads Department and possible approval of an agreement to recognize the National Career Readiness Certificate as a tool county departments can use when considering new hires.
Finally, the Supervisors will discuss a service agreement to participate in the Iowa State Association of Counties' HIPAA program.
Today's meeting begins at 9am inside the Guthrie County Courthouse.