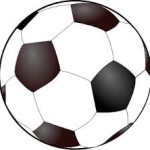 The ADM/Van Meter girls soccer team defeated Newton 3-0 to end last week, and the Tigers are now 10-2 on the season.
Coach Kelsey Dolder's squad now has just three games remaining on the season and two of them will be played this week.  The Tigers take on Carlisle tomorrow and Ballard on Friday.
With so few games remaining on the schedule, the Iowa Girls High School Athletic Union has released regional pairings in Class 2-A.  The Tigers have been placed in Region 3 and have been awarded a first-round bye.
ADM's first postseason match will be played on Tuesday, June 3rd, against the winner of Des Moines Hoover and Nodaway Valley/West Central Valley/Adair-Casey.
The Tigers, still ranked 8th in Class 2-A, are opposite Dallas Center-Grimes in the regional draw.  The Mustangs are currently ranked 6th and got the better of ADM back on May 1st.
If both teams take care of business in their regional, the rematch on Monday, June 9th, would determine who heads to state.