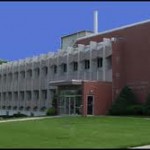 The Guthrie County Board of Supervisors convenes this morning in the first of its bi-weekly sessions.
Today's meeting has a lighter agenda but two significant items will be discussed.
First, County Auditor Jerri Christman will address the Supervisors to see if they want to amend their agreement with the Lake Panorama Rural Improvement Zone (RIZ).  This possible amendment comes after Lake Panorama Association General Manager John Rutledge requested a new agreement during a meeting last week.
Then at 9:30, the Supervisors will enter into a public hearing relating to an amendment in the Guthrie County Urban Renewal Area and Plan.
There is currently nothing on the agenda for Thursday's Supervisors meeting.
As usual, today's meeting begins at 9am inside the Guthrie County Courthouse.