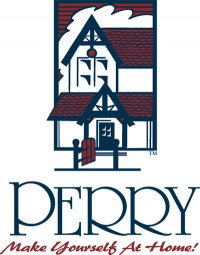 Spring construction projects throughout Perry have started, or will be starting soon.
One project that is moving forward quickly now is one that residents who travel on the east side of Perry are unlikely to miss.
"Concrete was poured in the last week on 28th Street, down by the (Rowley) Masonic Lodge is pretty much poured.  They just have some things to do with intakes and loose ends that they're doing but basically the street is poured and it's sitting there curing.  It looks real good from our engineer, he said all the tests came back good and they did a nice job."
That's Perry City Administrator Butch Niebuhr who says it won't be too long before the road is re-opened.
"Probably won't be open to traffic for a couple weeks but they'll finish doing those intakes and then start the dirt work, clean it up and get it seeded.  Probably good time of year, we're getting some rain now so hopefully the grass seed will take off and we'll get that put together."
With the many construction projects happening and school soon letting out for the summer, Niebuhr encourages everyone to be extra alert and aware of their surroundings.