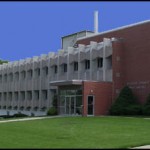 The Guthrie County Board of Supervisors met yesterday for their first of two sessions this week.
To begin the meeting, Supervisors tabled talks pertaining to a new agreement with the Lake Panorama Rural Improvement Zone (RIZ).
After the LPA RIZ presented the Board with an amended agreement last week that would allow both entities to lobby the state legislature, the Board sought review from the Guthrie County Attorney.  Upon receiving the attorney office's advice, the Supervisors would like to draft a new agreement allowing for the lobbying window to be open for one year, from June 1st, 2014 until May 31st, 2015.
The Board will then consider passing the amendment once this new agreement is accepted by the LPA RIZ.
Next, the Supervisors spoke with County Engineer Josh Sebern in a public hearing about an amendment to the county's Urban Renewal Area & Plan.
After the brief public hearing, the Supervisors voted 3-2 to approve Sebern's "prioritization list" of the roads and bridges that will receive the most attention from the TIF funds that will be generated by use of the urban renewal plan.
Supervisors Mike Dickson and Jerry Caraher provided the "nays" in the vote.
Sebern and County Auditor Jerri Christman will now work to set another public hearing date pertaining to the increase in the urban renewal plan's budget.
Raccoon Valley Radio reported last month that Sebern's new plan estimates have the project's budget at about $12 million, up from the plan's original $10.1 million agreement.