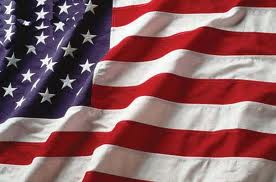 Memorial Day services are a special time to honor fallen military veterans and for the City of Jefferson, flags are flown in the cemeteries.
Bill Berger with the Jefferson Elks says the Elks, the VFW, the Jefferson DOES, the Jefferson Lions Club, The Jefferson Kiwanis and Aktion clubs all pitch in to help out setting up 540 flags at the city cemetery and at St. Joseph's Catholic Cemetery on Memorial Day weekend.
He states that at 8am this Saturday, weather permitting, those organizations head out to both cemeteries and attach every flag in honor and recognition of the fallen veterans from the county.
At the City Cemetery, Berger notes that there is an honor circle that consists of the United States flag, the Medal of Honor flag, the Prisoner of War and each branch of the military's flags plus 21 other USA flags of the most recently deceased veterans from the county.  Each flag has the veteran's name and when they served in the military.
If a flag needs to be repaired, it is given to the DOES for needed repairs.  Berger adds that one year, the DOES repaired over 250 flags.
He points out that it takes about two hours to put up all the flags and they will take them down on Monday afternoon.
Berger comments that this is truly a community effort to honor our fallen military veterans on Memorial Day to keep this country safe and free.