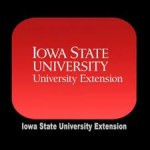 The Guthrie County Extension & Outreach Office has announced it will be hosting day camps for area first through third graders many times in the month of July.
The office's Outdoor Adventures Day Camps will take kids out in nature to explore fishing, bugs and insects, and animal tracks.  A water safari will also be incorporated into the camps.
The cost to participate in the three-day sessions is $15, which covers snacks and supplies that will be used during activities.
The camps will be held in Panora July 8th through the 10th, in Guthrie Center from July 15th to the 17th, and in Stuart from July 22nd to July 24.
If any area parents have questions or if they'd like to register their child for any of the aforementioned camps, contact either Emily Seidl or Brenna Westergaard at the Extension Office by calling 641-747-2276.