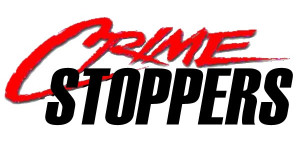 The Perry Crime Stoppers are offering rewards for information leading to arrests of those responsible for two different incidents earlier this year.
The first is a burglary at the American Legion Hall on February 26th.  An unknown subject entered through the basement door at 1324 1st Avenue in Perry.  They then damaged doors and took two cash boxes containing a small amount of cash.  The boxes were later found in the area of Pattee and MicKinley streets.
The second incident happened between the evening of April 28th and the next morning.  Parks Director Kevin Kanealy reported damage to property near the baseball and softball diamonds on April 29th.  Bleachers were damaged when overturned and parking barricades had been picked up and moved.
Anyone with information on either incident is asked to call the Crime Stoppers at 465-5661.  The available rewards are up to $300 each.  Anyone calling in tips will remain anonymous.