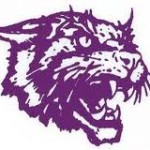 We heard from West Central Valley athletic director Tod Broman yesterday as he discussed his district's new athletic complex and the positive turnaround it has experienced of late.
Well today, Broman says the good news pertaining to the complex continues to pour in, though this good news has to do with the new baseball and softball diamonds.
Iowa Cubs turf officials have told Broman that if the grass on the two fields continues to grow at its current rate, then home games could be played on the new diamonds by the end of the season.
"We've had some great growing weather to where the grass in the outfield and along the foul areas is getting very well established.  It's not 100% (ready), the (I-Cubs) feels they're still a few months behind from where they'd like to be, but because of well the grass is coming (in), he said we could move our last few home games out there."
With such a possibility now in the fold, Broman says he's eager to continue moving the new complex in the right direction after what has been a "roller coaster" academic year.
"When you're not sure where you're going to have your outdoor activities, and then you have to get the old field prepared when the new field is right there to use but you can't use it, then once it is used you have move everything back to the new field, it's… I'm ready for a summer break.  It's been stressful, but I can see the light at the end of the tunnel."
Broman says July 1st is the earliest date that West Central Valley's baseball and softball teams could play home games on their new diamonds.