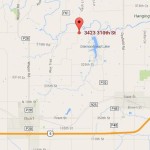 The Guthrie County Sheriff's Office is asking for the public's assistance to help solve an active burglary investigation.
According to Sheriff Marty Arganbright, a burglar (or burglars) entered a residence in rural Dexter Monday sometime between the hours of 5am and 5pm and stole numerous items.
Items taken from the home, which is located on 310th Street northwest of Diamondhead Lake, include a Remington 870 12-gauge shot gun, antique lamps, toy figures, candle holders and an urn holding a gold one-third carat diamond ring.
The suspect or suspects broke into the residence by destroying the front door and its frame.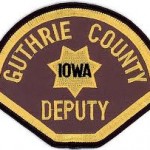 Anyone with information regarding Monday's day-time burglary is urged to contact the Guthrie County Sheriff's Office at 641-747-2214.