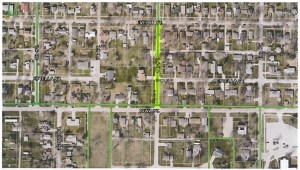 A heads up to Perry residents… City Administrator Butch Niebuhr tells Raccoon Valley Radio a portion of 8th Street is closed today for construction.
Due to a sanitary sewer problem, crews are working on 8th Street between Evelyn and Iowa Streets.  The road should be reopened later this afternoon and in time for the holiday weekend.
Anyone with questions can call City Hall at 465-2481.