Governor Branstad Issues Disaster Emergency Proclamation for Adair and Guthrie Counties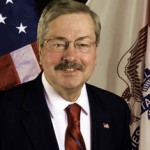 Governor Terry Branstad has issued a proclamation of disaster emergency for both Adair and Guthrie Counties in response to the ongoing flooding and severe weather that began back on June 26th.
Cedar, Jones and Linn Counties are also part of the Governor's proclamation, which allows state resources to be utilized to respond to and recover from the effects of these storms.
In addition, the Governor's proclamation activates the Iowa Individual Assistance Program for both Adair and Guthrie Counties.  This program provides grants of up to $5,000 for households with incomes up to 200% of the federal poverty level, or a maximum annual income of $39,580 for a family of three.
Grants are available for home or car repairs, replacement of clothing or food, and for the expense of temporary housing.  Potential applicants have 45 days from the date of the proclamation to submit a claim.
If any Adair or Guthrie County residents would like to view the grant application and its instructions,CLICK HERE.
National Weather Service: Monday's Severe Weather Event in Northern Adair County Classified An EF-1 Tornado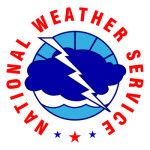 The National Weather Service has released damage assessment survey results after teams were sent out earlier this week to study the impact of Monday's severe storms.
NWS says three tornadoes touched down in south central and east central Iowa along with widespread straight line winds, and one of the tornadoes did in fact hit northern Adair County.
According to survey data, the tornado started about 3.9 miles southeast of Casey at approximately 12:42 Monday afternoon.  The tornado then went 7.5 miles southeast, ending about 5.4 miles south, southwest of Stuart at approximately 12:50.
This tornado had an estimated peak wind of 100 miles per hour and produced its worst damage towards the end of its life southwest of Stuart, where a house and several outbuildings were heavily damaged or destroyed.
At its strongest point, this Adair County tornado was confirmed to have an EF-1 rating.
The National Weather Service says Madison County and Tama County also had tornadic events Monday afternoon.
The storm survey results are preliminary and subject to change pending final review of these events and publication in National Weather Service storm data.
Guthrie County Sheriff's Office Investigation Leads to Arrest of One Suspect, Warrant Pending for Another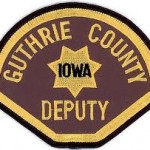 An investigation conducted by the Guthrie County Sheriff's Department following a late May search of a home in Stuart has led to the arrest of one suspect and charges have been filed against another.
According to the Guthrie County Sheriff's Office, following the May 28th search of a home located at 112 ½ North Gaines Street in Stuart, numerous illegal items were discovered that have led to charges being filed against 29 year-old Joseph Leonard Leclair Jr. of Stuart, and against 27 year-old Justin Edward Polson of Des Moines.
During the search, Sheriff's deputies found a motorcycle that had been reported stolen out of Des Moines and stolen tools from a vehicle burglary in Des Moines.  Deputies also found a small amount of methamphetamine, drug paraphernalia and a firearm.
With the Guthrie County Sheriff's Department now having completed their investigation, Des Moines' Justin Polson has been arrested and faces felony charges for second-degree Criminal Mischief, second-degree Theft for possession of stolen property and Possession of a Firearm by a Felon; along with fourth-degree Theft; Alteration or Changing of a Vehicle Identification Number, Carrying Weapons; Driving While Barred and Possession of a Controlled Substance (Methamphetamine).
Stuart's Joseph Leclair Jr. has been charged with Second-Degree Criminal Mischief and Second-Degree Theft for possession of stolen property, both Class D felonies.
Polson is currently being held in the Guthrie County Jail on a $300 cash bond and the Guthrie County Sheriff's Department will execute on the arrest warrant for Leclair Jr. as soon as it is issued.
The Guthrie County Sheriff's Office says it was assisted by local, county and federal agencies during the investigation.
Raccoon Valley Radio will bring you more information as it becomes official.
Kempf Calls This Summer's Severe Weather Unprecedented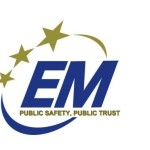 It's been an interesting summer to say the least for Adair & Guthrie County Emergency Management Coordinator Bob Kempf.
With Monday's severe storm wreaking havoc in southern Guthrie and northern Adair County included, he's now been right in the middle of two emergency response operations in the past month and a half.
Kempf says there really is no getting around a simple fact: it has been an unfortunately unprecedented severe weather season.
"We're used to thunderstorms, a little bit of hail, things like that, but the weather patterns have been much more extreme right over our area basically for the past couple of years with the drought and then the extremely cold winter this winter.  It all just depends on where the jetstream is and what the atmosphere is doing, and it has affected us more than what it has in… I'd say several decades."
Kempf is back in Guthrie Center now after helping to coordinate much of the recovery effort in Adair the past couple of days.  He says the bulk of initial clean-up in the town is complete.
Given the fact we still have a good amount of summer remaining, Kempf asks that residents be prepared in the event severe weather does strike again. We'll have more with Kempf next week as he discusses the importance of developing an emergency plan.
Stuart's Community Care Center Hosting Legislative Coffee Honoring Baudler and Chapman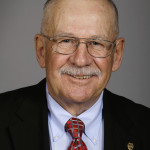 Stuart area residents are invited to a unique event later this month featuring State Representative Clel Baudler and State Senator Jake Chapman.
Kristen Canham, administrator at Stuart's Community Care Center, tells Raccoon Valley Radio that her organization is joining with the Iowa Healthcare Association to host a legislative coffee to honor both Baudler and Chapman for their work during this latest legislative session in trying to "improve the quality of and access to long-term care services in Iowa."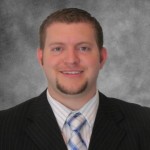 Canham asks that area residents participate in the event to discuss what can be done to continue supporting quality health care and services for all Iowans.
The legislative coffee will be held on Thursday, July 17th, at 2:30pm, at the Community Care Center, which is located at 325 Southwest 7th Street in Stuart.
Anyone with questions about the event can reach Canham at 515-523-2815.