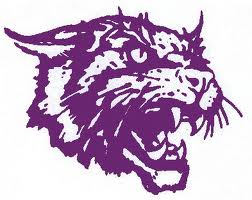 There are still two coaching positions available in the West Central Valley School District.
High School Activities Director Tod Broman says they are still looking for two middle school girls basketball coaches.
He states that they're top priority is to look within their own faculty and staff, then they broaden it to people within the school district but not necessarily working as a teacher and finally, they'll look outside of the district to fill coaching positions.
Some of the criteria that they use when choosing a coach is that a candidate must have their coaching authorization and that they have knowledge about the sport that they are wanting to coach.  Broman points out that several community colleges like Southwestern Community College, Des Moines Area Community College and Kirkwood offer classes to receive a coaching authorization if you don't already have one.
The basketball season will begin with practice around October 27th.  Broman talks about the importance of hiring a new coach before the sports season begins.
"It is important because it saves me the headache of trying to fill positions before the season comes and this gives the chance for the coach, especially if they're in the district to get a chance to start meeting with the kids ahead of time, just to let them know who they are and start making some connections, some relationships with them."
To find out more information about the middle school girls basketball positions, contact Broman at the high school at 515-523-1313 or middle school activities director Mary Pease at 515-833-2331.