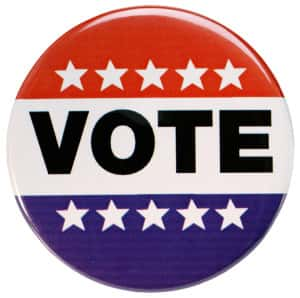 Do you know where to go to vote on Tuesday, November 4th?
In Dallas County there are 34 different polling places.  Adel residents will vote either at the public library or Faith Lutheran Church.  Perry residents will either head to the library, Masonic Lodge or McCreary Community Building.  There are also polling places in Earlham, Woodward, Clive, DeSoto, Minburn, Dawson, Dallas Center, Redfield, Urbandale, Waukee, Granger, Van Meter and West Des Moines.
County auditor and elections commissioner Gene Krumm encourages voters to confirm their voting locations prior to Election as you can only cast a ballot at the designated polling place, based on your address.
Polls will be open from 7am until 9pm on Tuesday, November 4th.  We've included a link to the Secretary of State's website where you can type in your address and find your polling place, CLICK HERE.
If you have questions, call the Auditor's office at 993-6950.