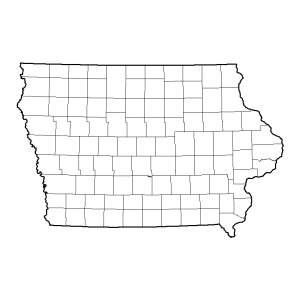 This time last year, the Raccoon River Valley area was experiencing very dry conditions, from extreme and severe drought in Greene County to moderate drought in most of Dallas and Guthrie County.
October 2014 conditions are the complete opposite.  The ground is saturated and we've received above normal rainfall for the past several weeks.
According to the National Weather Service, just half way through the month Perry has already received more than twice as much rain as the area normally sees in the entire month of October.
As of Thursday, Perry has recorded more than 5.1 inches of rain since October 1st, including more than 1.5 inches this week.
Guthrie Center received another 1.25 inches of rain this week for a total of almost 4.7 inches in the last two weeks.
Jefferson saw just over an inch since our last report, for a total of 3.3 inches so far this month.
Normal monthly rainfall totals for the three local weather reporting areas range from 2.4 to 2.6 inches.