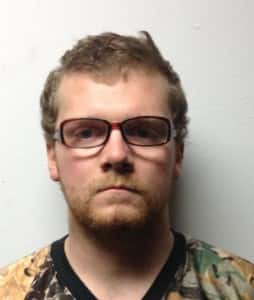 A Scranton man faces several sexual abuse charges after a search warrant was executed over the weekend.
Greene County Sheriff Steve Haupert says at 11:44am on Saturday, they received an anonymous call about an alleged sexual abuse incident in the 400 block of Madison Street in Scranton.  Following the initial investigation, four members of the Sheriff's office executed a search warrant of the rental property around 10pm.  Authorities retrieved a cellphone and a computer.
22 year-old Anthony Michael Grife was then subsequently arrested and charged with a Class B Felony for three counts of second degree sexual abuse; sexual exploitation of a minor-causing to engage in a sexual act, along with lascivious acts with a child-fondling or touching, both Class C Felonies; a Class D Felony for sexual exploitation of a minor to promote a film and a serious misdemeanor for lascivious conduct with a minor.
Haupert says the accused acted alone and more charges are possible pending completion of their investigation.
According to online court documents, Grife has no prior sexual abuse charges or convictions.  He remains in the Greene County jail under a $100,000-cash only bond.