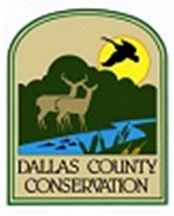 The Raccoon River Valley Trail to High Trestle Trail connector project is making progress.
The Dallas County Conservation Board recently decided on the path the connector trail will take between Perry and Woodward.  Perry Chamber Director and Raccoon River Valley Trail Association Board Member Bob Wilson explains.
"(The Conservation Board has) committed to what was route A, which would be 130th Street, through Bouton and then connecting to Woodward eventually using both existing railroad bed and road shoulders.  Basically this opens up the potential for more grant funding.  So now there's actually a pinpointed targeted route, now they can say what they're going for, actually start the engineering side of it.  So it's going, hopefully it'll happen in under five years."
Wilson says he continues to feel this connector is a huge step for communities on both trails in really making Iowa a cycling destination.
"This is huge.  This is I think one of the biggest opportunities for bringing in tourism dollars, bringing in new visitors, also improving the quality of life for our current residents.  Giving more opportunities for walking, biking, and seeing more parts of our region too."
We will continue to bring you more information on this developing story as news becomes official.