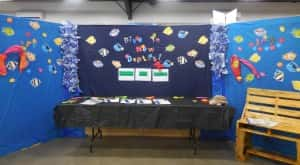 We are right in the middle of the 2016 Greene County Fair and Thursday's event brings even more fun to Jefferson.
The showring is the place to be tomorrow. 4-H swine show kicks off the events at 8am, which will be followed by the barnyard games at noon. There will also be a cattle fitting competition in the showring at 2:30pm, followed the 4-H horse and pony show. At 6pm will be the 4-H rabbit show.
The events round out with Poppin' Penelope at 8pm in Clover Hall and then the Greene County Young Leaders will put on the free movie of Disney's Home after the Penelope performance.
Another aspect of the county fair is the Clover Cafe, which Extension 4-H and Youth Coordinator Kayla Hyett points out that there have been some changes.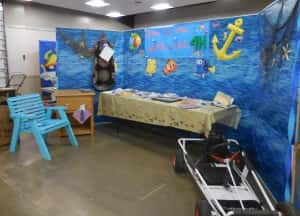 "All of our (4-H) clubs are required to take two shifts at Clover Cafe. We have a new set up this year with a little bit different menu. Most of it is the same, but we've kind of cleaned up the menu a little and we also have implemented a register, so that'll be fun for the kids to learn on."
Plus, Raccoon Valley Radio's Big Red Radio will be broadcasting live each day of the fair through Sunday. You can also check out our county fair page on our website for results from competitions at the fair.