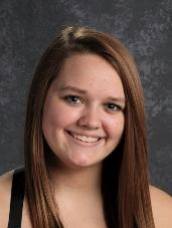 A Nodaway Valley student was killed in a motorcycle crash in West Nashville, Tennessee Wednesday night at about 7:15 p.m.
 According to a press release from the Metropolitan Nashville Police Department, 49 year old Scott Van Eaton, of Fontanelle, was driving his Harley Davidson motorcycle with his 17 year old daughter, Zoey Van Eaton, as a passenger, when he lost control of the vehicle while negotiating a curve.
The motorcycle slid into oncoming traffic and was struck by a Subaru SUV.
The driver of the SUV told police she could not have avoided the collision.
Both Van Eatons were taken to the Vanderbilt University Medical Center where Zoey was later pronounced dead.
Scott Van Eaton remains in critical but stable condition.
Police don't believe drug or alcohol use were a factor in the crash.
Raccoon Valley Radio will bring you more information once it becomes official.