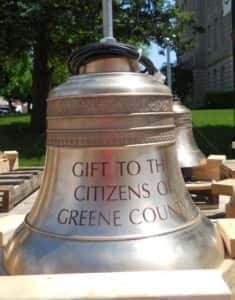 History continues to be in the making in Jefferson through the rest of this month.
The 42 additional bells arrived earlier this week and are being installed on top of the Mahanay Bell Tower. Prep work on Wednesday included wiring all of the areas where the bells will be attached to the internal strikers, plus painting the frame of the structure. Five bells were left behind in September when the Verdin Company removed nine of them and took another 15 from the courthouse to get strikers put on them. Another 18 bells had to be cast in the Netherlands and shipped back to the contractor's location in Cincinnati, Ohio.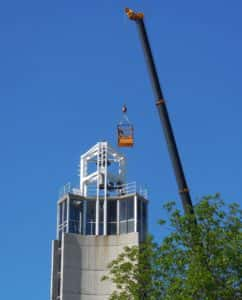 The $450,000 project is anticipated to be done by May 31st.