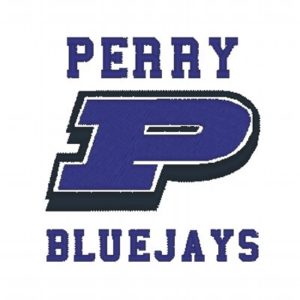 A week from today, we'll be in the heart of Perry's homecoming week, and a day dedicated to helping others.
Next Wednesday is Volunteer Day for Perry, and according to Superintendent Clark Wicks, just about the entire high school will be going out into the community to lend a hand. Wicks believes the annual volunteer tradition is one of the best things the school has been able to do. He says the students will head out to various locations around town to lend their services, and community members still have time to get on the list.
"If there's people that are in need of some kind of help, they can call the high school and they can get on the list of areas they (the students) can help. So they're (the students) not only helping like pick up trash and the dishes, but then they're also going out to community members and maybe sprucing up their place. Whether it be a little painting, or maybe a little bit of lawn cleanup and yard cleanup, that kind of thing." Wicks adds, if people want to receive volunteer services, they need to let the school know as soon as possible.
As a kind of reward for a day of community service, the students will be treated Wednesday evening to the homecoming parade at 6 p.m. The parade is being organized by the Perry Chamber of Commerce, and will end with a celebration downtown at Raccoon Valley Bank. To learn more about Perry High School's homecoming, listen to Tuesday's and Friday's Perry Fareway Let's Talk Dallas County programs at RaccoonValleyRadio.com.