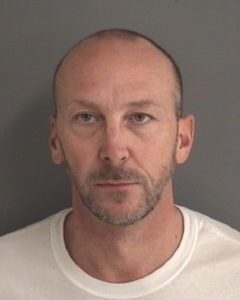 An arraignment date has been set for an Iowa lawmaker who was charged with an OWI last month.
According to online court documents, 52-year-old Chip Baltimore was charged with an OWI and has an arraignment date scheduled for February 19th. However, Baltimore previously told Raccoon Valley Radio that he plans to enter a guilty plea within the next few days, a head of the arraignment hearing.
On January 19th, the State Representative from Boone was arrested by an Ames Police Officer and charged with an OWI, possession of a firearm while under the influence, along with failure to maintain a lane and driving under the speed limit.
Baltimore is currently serving his fourth term as state representative, and his seat is currently up for election in November. He hasn't officially announced if he will seek another term.