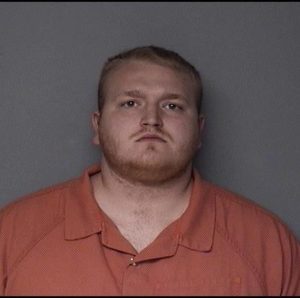 There's been another recent development in the trial of Justin Ray, one of five defendants in the case of the death of his adopted sister Sabrina Ray.
Sources report Justin plans to change his plea to guilty at a hearing this Friday. The 21-year-old from Perry originally pleaded not-guilty to four charges of abuse against Sabrina, which lead up to her death on May 12, 2017. While the incidents involving Justin were never directly linked to Sabrina's death, they illustrated some of the abuse the 16-year-old allegedly suffered in the home of her adoptive parents, Marc and Misty Ray. Last week, attorneys for Justin submitted a demand for a speedy trial, meaning he would be tried before May 2nd. With the guilty plea expected to come this week, the trial could happen even sooner than that.
Details of Justin's plea agreement are not yet known, but he's now the second suspect in the case to enter into an agreement with the Dallas County Attorney's Office. Josie Bousman, Justin's cousin, agreed to testify against the other defendants, allowing her to be tried separately. Marc, Misty, and Justin Ray, as well as Carla and Josie Bousman, Sabrina's adoptive parents, brother, grandmother, and cousin, respectively, were each arrested last year in connection to Sabrina's death. At the moment, no trial date for any of the defendants has been set, and there has already been several continuances.
Raccoon Valley Radio will bring your more information on this case as it's made official.