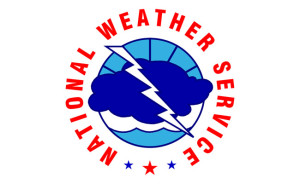 The first round of severe weather this weekend affected the northern portion of our listening area.
At approximately 5:36pm Friday, the National Weather Service located a severe thunderstorm twelve miles west of Jefferson. That storm, and a few others in the area, brought with it wind speeds of 60 mph and hail ranging from quarter-ping pong ball size. Hail and wind damage to vehicles, trees, and homes is expected. The storms also produced torrential rainfall, which may lead to flash flooding in various locations.
Several reports of damage have been reported in Jefferson. Currently, a six block radius north of Bomgaars on Highway 4 has been blocked off. No travel is permitted with the exception of emergency vehicles. Over 2,000 Alliant Energy customers lost power around 6pm, as reported by Dallas County News Director Joe Cerwinske. A Severe Thunderstorm Watch is still in effect until 9pm tonight. A Tornado Watch is also in effect until 9pm for Adair County.
As always, tune into Raccoon Valley Radio's Severe Weather Action Team for all the latest weather reports, road conditions, and any cancellations or delays. The one to count on during severe weather is the Raccoon Valley Radio Network.