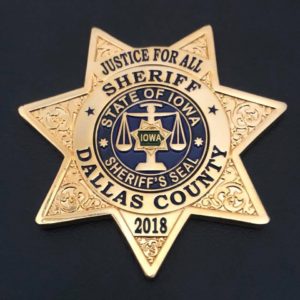 One person was taken to the hospital with unknown injuries after a single-vehicle wreck near Dawson Sunday morning.
The Dallas County Sheriff's Office reports that at 11:26 a.m., they received a call about a rollover in the 12000 block of Highway 141 near Dawson. A 2003 Ford Escape SUV driven by Lori Loggins of Olathe, Kansas was travelling eastbound on the highway. Loggins drove through a patch of slush and snow and lost control, sliding sideways. Upon reaching dry pavement, the vehicle flipped over, coming to rest in the middle of the eastbound lane. Traffic was slowed on the highway as emergency crews responded to the wreck.
Loggins was taken by Dallas Counter Emergency Medical Services to Methodist Hospital in Des Moines with suspected minor injuries. The Perry and Dawson First Responders, and the Yale, Jamaica, and Bagley Fire Departments also responded to the scene.