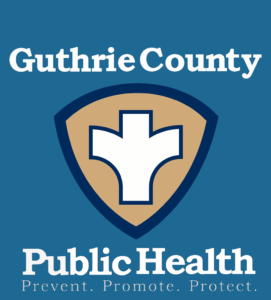 As a reminder, Guthrie Center residents may see an unusually high amount of emergency and Guthrie County personnel in a concentrated area. This is due to their participation in an emergency management and preparedness exercise taking place throughout the day today. The goal of the exercise is to evaluate the County's readiness for a large-scale emergency situation, specifically in the event of an outbreak of a medical disease.
Several departments are taking part in the exercise. Adair and Guthrie County Emergency Management Agency Coordinator Bob Kempf tells Raccoon Valley Radio about all the groups needed to make this exercise a success. "We'll actually have an executive team, which will have one of our mayors, myself, and one of the (County) Supervisors on it. Also we have participants out of Adair County. Then we'll have an operations section that will be made up of not only Emergency Operations Center personnel, it will also have law enforcement, fire, Emergency Medical Services, the (Guthrie County) Hospital, Public Health, and the Engineer's Office."
The exercise will utilize the help of pre-selected community members of all ages. Guthrie County Public Health Executive Director Jotham Arber hopes to turn the exercise into an annual event with a more open, community based objective. To hear more from Kempf on the exercise, and other emergency preparedness topics, listen to today's Let's Talk Guthrie County program.