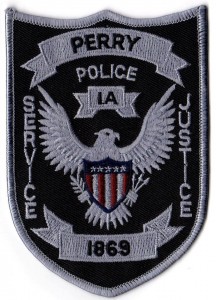 One person was taken to Mercy Medical Center in Des Moines after a single-vehicle motorcycle wreck Saturday night in Perry.
According to the Perry Police Department, the incident happened around 9:30 p.m. in the 2100 block of Lucinda Street. Early reports indicated the wreck was a result of the driver being inexperienced in operating a motorcycle. The individual over accelerated and then flipped the vehicle. They were not wearing a helmet at the time of the crash. The driver was taken to the hospital by Dallas County Emergency Medical Services with possible serious injuries. The identity of the individual is unknown at this time.
The Perry Police Department, Dallas County Sheriff's Office, Perry First Responders, and Dallas County EMS responded to the incident. Raccoon Valley Radio will bring you more information as it becomes official.