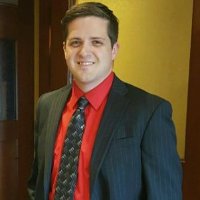 Last September, Dallas County residents were promised the spectacle of watching Perry City Administrator Sven Peterson attempt to ride a bull to raise funds for the "Let's Connect" project. However, after he sustained an injury the week before the event, it had be be tabled indefinitely.
Indefinitely has now become this Friday, as Peterson will be taking on a bucking bull at the Dallas County Fairgrounds as a fundraiser to connect the High Trestle and Raccoon River Valley trails. People can either donate a flat sum of money, or give an amount per second that Peterson is able to stay on the bull. All the proceeds will go towards the project to bridge the nine miles between the Raccoon River Valley Trail in Perry to the High Trestle Trail in Woodward.
Peterson admits he's got a bit of a daredevil streak, considering he was injured in September while riding a bronco at a rodeo. That being said, he realizes riding a bull is like nothing he's done before, and he's doing what he can to not psych himself out. "It's one of those things that's been on my 'bucket list' for a while, riding a bull. I'm really just trying not to think about it. I'm hoping that I just have a regular week, and then somehow I show up at the fairgrounds and jump on a bull, and eight seconds later it'll be over. Once I get bucked off of the bull, I will probably be running before I hit the ground! So it should be interesting."
The connector trail has been making good progress both physically and financially, and Peterson believes this fundraiser is coming at a good time with people really getting excited about the project. It's over 50% funded at the moment, and construction of the trail has already begun. To donate to the bull riding fundraiser, pick up a donation form at Perry City Hall, the Perry Public Library, the McCreary Community Building, or you can print one off by clicking the PDF file below. Pledge forms can then be given to Peterson at City Hall.
To learn more, listen to today's Perry Fareway Let's Talk Dallas County program on air and on our website.