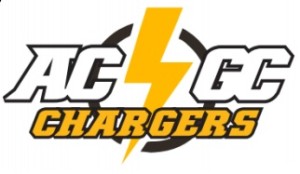 For the second time this season the ACGC softball and baseball teams will clash against their West Central Activities Conference and Guthrie County rivals from the east tonight. The Chargers will meet the Panorama Panthers with hopes of flipping the script from the first meetings in Panora.
The two softball teams combined for 30 runs in an 18-12 win for Panorama last week. Freshman Shey Storesund led the Panthers, going 4-5 with four runs scored and two RBIs. Senior Kellie Prince also scored four runs on two hits and drove in four for Panorama. Junior Olivia Richey got her second win of the season after going four innings and striking out three.
The Chargers let their first meeting with Panorama slip away. They took a 10-2 lead into the bottom of the second before allowing 12 unanswered runs and giving up the lead for good in the bottom of the 5th. Junior Sierra O'Brien led the way for the Chargers in Panora, scoring three runs after drawing two walks and securing a base hit. Freshman Jorja Hoover also drove in four of the team's 12 runs.
The Charger lineup is day-to-day. Head Coach Tim O'Brien is hopeful to get Madison Berger back into the lineup soon. The Charger baseball team is still searching for their first win. They took the loss in Panora 11-8 after a back-and-forth effort. You can hear the ACGC-Panorama softball match tonight on KKRF, True Country K 107.9. First pitch is set for 7pm with pre-game coverage beginning at 6:55.