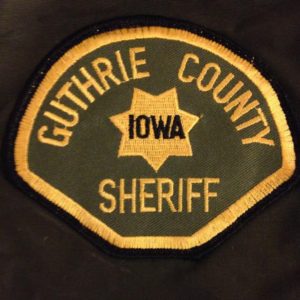 The Guthrie County Sheriff's Office recently participated in a special Traffic Enforcement Program (sTEP) wave, aimed at encouraging seat belt usage through the "Click it or Ticket" campaign. Sheriff Marty Arganbright was overall pleased with the increasing number of drivers who are wearing their seat belt.
While the target of the program was seat belt usage, the primary cause for citations in Guthrie County was for speeding. Arganbright says there were also a few given for open containers, Operating While Intoxicated (OWI), and vehicle equipment violations.
Though there were several citations given out, Arganbright's team gave out a lot of warnings as well. He explains why they prefer to give out warnings as opposed to citations. "That's why we do these sTEP Waves is to educate the public, here's what you need to be doing. We give a lot of warnings. We give a lot more warnings than citations because that's what we want to do is give a person an opportunity to be warned and say, 'Hey, put your seat belt on, slow down, and obey all traffic laws,' that are there when they're driving."
The sTEP Wave covered the Memorial Day weekend, going from May 21st-June 3rd.