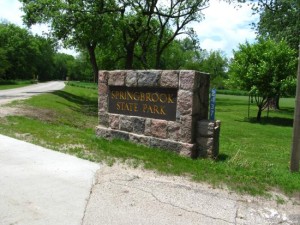 Summer is in full swing in Guthrie County, but a local park recently capped off its spring programming. Springbrook State Park recently wrapped up one of their most successful spring seasons to date.
Iowa Department of Natural Resources (DNR) training specialist Anne Riordan highlights the rise in participation in activities over the last few months. "It was a really good season. We had over three school and youth groups, as well as about 15 public programming days on weekends at all the parks, seven of those exclusively at Springbrook. I would say there was approximately 1600 people that attended programming in April and May."
The spring slate of programming featured two special events, including music in the park on May 5th and Earth Day celebrations. The next event is a Father's Day program on Saturday, beginning at 10am.