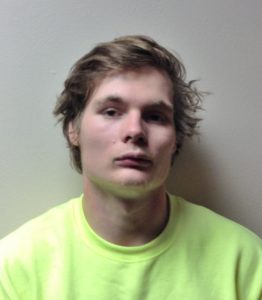 A Waukee man received a deferred judgement and was placed on probation for a December incident in Jefferson.
According to court documents, 20-year-old Adam James Stilson pled guilty to a Class D Felony for aiding or abetting threatening intimidation with a dangerous weapon. His deferred judgement suspended the prison sentence and he was placed on probation for two years with the Department of Correctional Services.
The sentence stems from a December 3, 2017 incident. Stilson and Jake Cretsinger, also of Waukee, had driven a female back to Jefferson from Coon Rapids, when an argument ensued between the two Waukee men and a group of people in the 500 block of West Lincoln Way. Cretsinger shot a firearm several times towards the crowd, but didn't hit anyone. Stilson was driving the vehicle at the time the shots were fired. Cretsinger was sentenced to prison not to exceed five years.
Stilson was also ordered to pay court-appointed attorney fees, victim restitution, court costs and a probation enrollment fee.