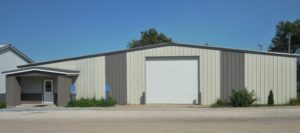 The Greene County Fair officially kicks off on Tuesday, July 10th. However, there is still a lot of preparation that is taking place on the fairgrounds in Jefferson.
Greene County Extension Director Lori Mannel says tomorrow is set up day for all 4-H'ers. She encourages all 4-H'ers to get in contact with their club leaders to find out about the changes with the setup process. It will start at 1pm, followed by each club's booth setup in Clover Hall.  She appreciates all of the hard work that each 4-H club and their leaders give every year in preparation of the county fair. Below is the list of each clubs leaders.
Tuesday is a reminder for all volunteers that orientation will take place at 8am on the fairgrounds. Mannel talks about another highlight for Tuesday. "This day is mainly all about our static exhibits. This is going to be held at the Clover Hall. It is closed to the public. We will invite you to see all of those exhibits the next day, but this is for the judging."
Other activities at the fair on Tuesday are livestock check-ins and the 4-H and FFA Dog Agility Show at 6pm.
Cedar Highland:
Kim Stephenson & Lori Berns
 Greenbrier:
Randy & Linda Hedges
 Hardin Clovers:
Stephanie Hall & Wendy Pittman
 Hardin Happy Hustlers: 
Danille Curtis, Kathy Marshall & Melisse Schilling
 Junction Food Producers: 
Ryan & Dawn Higgins & Michelle Fields
 Junction Jets:
Sindee Heaning
 Raccoon River Rockets: 
Mindy Durlam
 Raccoon Valley Innovators: 
Shannon Funcke
 Scranton Barn Stormers: 
Craig Peterson
 Shooting Sports:
Kirk Citurs & Mark Kenan
 Washington Winners:
Mary Jo St. Clair & Ben Gannon
 Cose Horse:
Lindsey Cose