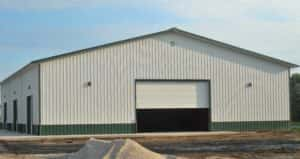 The 2018 Greene County Fair is just days away and with this year's fair comes a brand new facility.
Greene County Fair Board President Conner Juergensen says they've recently completed building two new cattle barns to the west of the showring, replacing the old wooden building that had been in existence since the 1930s.
"One is a completely enclosed barn for all of the lead beef animals, right next to the showring. The other one that we built this year was an open-sided building, to the south of the showring, for all of the pinned animals. So all of the pinned beef, which would be pens-of-three and the herdbuilder projects. We're really excited about those and I think they are going to be good additions to the fairgrounds."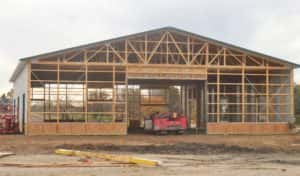 While the project costs close to $300,000, the Greene County Fair Association has held their annual Ag Supply Auction the last two years that has raised over $280,000. The cattle barns are the third such livestock buildings that have been replaced in the past four years. The hog, as well as the sheep and goat buildings were replaced in 2015 and 2016. Juergensen adds that they will continue to have the auction this fall and are making plans to improve the fairgrounds for future county fairs.
Juergensen invites everyone to the Greene County Fair that takes place from July 10th through the 16th.