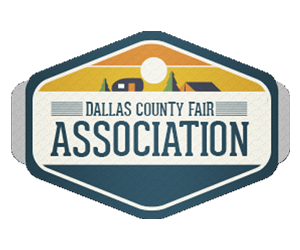 The 2018 Dallas County Fair officially opens tomorrow at the fairgrounds in Adel, and runs through this Sunday.
Dallas County ISU Extension and Outreach Director Jeff Jackson says while Wednesday is a little lighter than the subsequent fair days, it still has one of the most popular events of the week. "The horse show starts at 7:30 a.m. So bright and early on July 11th, come out (and) get some breakfast at the 4-H food stand, and help yourself to the horse show. And then from there, the rides will get started up and the fair will officially kick underway!"
Other events going on tomorrow include livestock weigh-ins, public viewing of 4-H static exhibits, and the beginning of the 4-H Foundation silent auction. The day will wrap up with the livestock judging contest at 8 p.m. in the showring. Parking and entrance into the fair are free each day, and there's no cost to view any of the shows or exhibitions. The Raccoon Valley Radio Big Red Radio will also be at each day of the fair. We will broadcast live, play music by the gazebo, and provide public address services.
Be sure to listen to Raccoon Valley Radio throughout the week for results and updates from the Dallas County Fair. You can also find results online at RaccoonValleyRadio.com. To see a full list of activities for the entire week, click the link below.