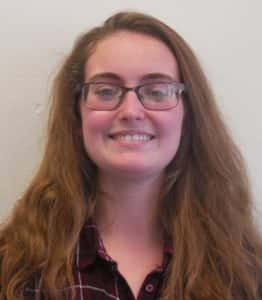 With the Greene County Fair Queen Coronation Ceremony now a couple of days away, we continue our look at the different candidates.
Today we introduce a 2018 Greene County High School graduate, Regan Lamoureux. She is the daughter of Jeff and Jill Lamoureux. She was the President of Student Council, and participated in National Honor Society, Interact Club, as well as large and individual speech contests while in high school. She will be attending the University of Iowa in either the math or science fields. Regan says her favorite part of the county fair is watching the dog show, because she used to show dogs at the fair. While she wouldn't necessarily change anything about the fair, she added that she would like to see a local musician perform a small concert at the fair.
Regan talks about why she is running for Greene County Fair Queen.
"This is just something that I don't think I would normally do. It's kind of getting me out of my comfortable zone and that's what really kind of why I decided to do it. And I think it's just a good opportunity to meet new people and try something that I've never done before."
You can hear more from Lamoureux, as well as the final candidates with Gina Brown and Emily Bettey on this Thursday's Community State Bank in Paton Let's Talk Greene County Program.