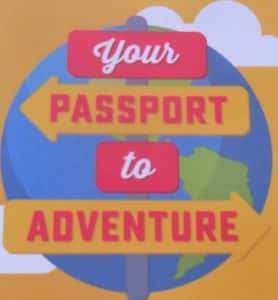 Wednesday has a full afternoon of activities at the Greene County Fair.
Clover Hall will be open to the public starting at 1pm tomorrow for everyone to see the results of the static exhibits, as well as each 4-H club booth's decorations with this year's theme of "Your Passport to Adventure." There will also be the 4-H/FFA and Clover Kids Poultry Show at the showring at 1pm. The day rounds out with the 4-H/FFA Dog Obedience and Showmanship Show in the east Bus Barn at 5pm.
Greene County Fair Board President Connor Juergensen reminds everyone that there's free gate admission to enter the Greene County Fairgrounds.
"Absolutely free to do anything you want on the fairgrounds, on the grounds. We really appreciate seeing you at this year's Greene County Fair July 10th through the 16th. There's a lot of people working really hard and people are going to be really impressed with what we've done out there."
A reminder that Raccoon Valley Radio's Little Big Red Radio will also be at the fairgrounds broadcasting live through Sunday. You can also check out fair results of livestock and other contests on our website at raccoonvalleyradio.com under our Greene County Fair tab on the right-hand side of our homepage. A list of all of the activities and events at this year's fair can be found by clicking the link below.