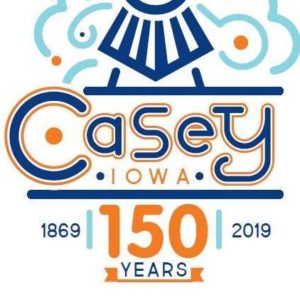 The Casey Service Club will once again host the annual Casey Fun Days on Friday and Saturday.
The weekend's festivities begin with Bingo at the Visitor Center from 6-7pm. There will also be a bags tournament starting at 6:30 at the Casey Fire Hall and a Drive-in Movie at Abram Rutt City Park starting at 9.
Saturday's events begin with the "FunDay RunDay" 5k run/walk at 7:30am. Other highlighted events throughout the day include the Kids Parade at 9am, the regular parade at 10:30am, and the Homemade Pie Contest at 2:30pm at the Visitor Center. The celebration concludes with a dance at 9pm at the Casey Fire Hall, featuring music by Off the Cuff.
This celebration also serves as an opportunity to honor Casey's finest. Casey Service Club Committee Member Teresa Williams talks about the honorees at this year's celebration. "Right before the parade we plan to honor our local (veterans) and also recognize a few citizens within Casey. Whether it's a distinguished award or a community service award. So please come out and support them."
To hear more about this weekend's celebration, including information on a special guest, listen to Williams on today's Let's Talk Guthrie County program. To see a full schedule of events, click on the link below: