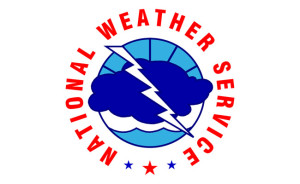 With temperatures expected to reach above 90-degrees across our listening area, a heat advisory will be in effect later today.
The National Weather Service has issued a heat advisory for Greene, Dallas and Guthrie counties from 1 to 8pm today. With high temperatures and humidity, heat indexes could range between 100 to 105-degrees. The National Weather Service advises those working outdoors to take frequent breaks and drink plenty of fluids. Infants and the elderly are more susceptible to heat-related illnesses. There is also the potential for severe thunderstorms starting Thursday and continuing throughout the weekend.
Raccoon Valley Radio's Severe Weather Action Team provides live coverage anytime there's severe weather in Greene, Dallas and Guthrie counties. We are in constant contact with law enforcement, emergency personnel and Weather Eye meteorologists until severe weather moves out of our primary coverage area or drops below severe threat level.