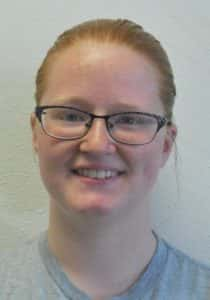 We round out our coverage of the Greene County Fair Queen candidates by introducing another recent Greene County High School graduate in Emily Bettey.
She is the daughter of Bob and Misty Bettey. She will be attending Des Moines Area Community College this fall in Carroll, before heading to Iowa State University. While in high school, Emily was a member of the National Honor Society and president of the International Club. She says her favorite part of the Greene County Fair is the friendly and fun atmosphere and getting to hang out with friends. One area she would like to see change about the county fair is adding different food choices like corndogs or funnel cakes. Emily explains why she wants to be Greene County Fair Queen.
"I think it's just a fun experience to do. I don't care if I win or not. I think it's going to be fun to do this interview and then just participate in the fair a little bit more than I usually do."
You can listen to more from Emily, as well as some of the other contestants on today's Community State Bank in Paton Let's Talk Greene County Program. The coronation ceremony will take place at 6:30pm tomorrow in Clover Hall.