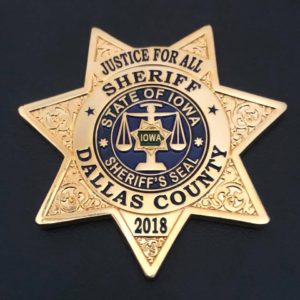 A DeSoto man was taken to Methodist Hospital in Des Moines Saturday afternoon after wrecking his motorcycle south of Waukee.
The Dallas County Sheriff's Office reports, at around 4:45 p.m. Saturday, 39-year-old Jason Dillinger was travelling south in the 30000 block of Ute Avenue on his 2001 Harley Davidson motorcycle. He took a left turn too wide and went onto the gravel shoulder. He lost control and hit a turn sign before going into the ditch. Dillinger was found unconscious at first, but was alert before being transported to the hospital by Waukee Emergency Medical Services with possibly serious injuries. His current condition is unknown.
The motorcycle sustained approximately $4,000 in damage, and caused around $200 in damage to the sign and support post. No citations were issued. Raccoon Valley Radio will bring you more information as it becomes official.