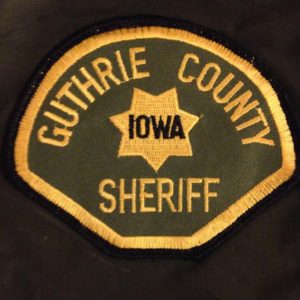 A Guthrie Center woman was recently charged with felony drug possession in connection with another offense.
According to the Guthrie County Sheriff's Office, 35-year-old Stephanie Marie Cooley was charged with one count of possession of methamphetamine, a Class C Felony.  According to a report, Cooley was a rear passenger in a vehicle driven by 33-year-old Blue Tyler Petersen. Petersen was charged with a Class C Felony for possession of methamphetamine as a result of a traffic stop on Saturday, July 28th. Cooley was found in possession of less than five grams of meth at the time of the traffic stop.
Cooley's preliminary hearing is scheduled for Thursday. Raccoon Valley Radio will bring you more information as it becomes official.