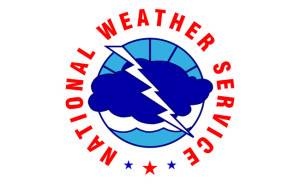 An early Tuesday morning severe thunderstorm brought needed rainfall to the Raccoon River Valley area. It also prompted Raccoon Valley Radio's Severe Weather Action Team coverage.
The National Weather Service issued a severe thunderstorm warning for northwestern Greene County at 3:56am. The primary threats with the storm included nickel-sized hail, 60-miles-per-mile winds and lightning, which were all radar indicated. The warning expired at 4:32am. During the storm, there were no confirmed reports of any hail or high winds and there were no immediate reports of damage made by Greene County Dispatch.
Three Raccoon Valley Radio staff, as well as Weather Eye Meteorologists and Greene County law enforcement officials were involved in our Severe Weather Action Team coverage. The National Weather Service anticipates that there will be chances for additional thunderstorms today through the early evening, with the possibility of isolated severe thunderstorms for our area. The one to count on for severe weather coverage in Greene, Dallas and Guthrie counties is the Raccoon Valley Radio Network.