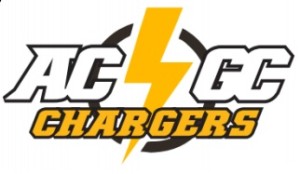 Two weeks from tomorrow the ACGC cross country team will open their season at the Iowa State University Cross Country Course in Ames. Although this will be a great opening test for the Chargers, this meet was not originally on the schedule.
Head Coach Colin Shawgo and Activities Director Ethan Lensch agreed to push their home meet, which is usually scheduled that week, back to Thursday, September 20th to add the ISU meet to the schedule. Shawgo talks about the meet. "It's got a lot of competition and it's a very challenging course. So the reason why we did it is because I knew we were going to have such good teams coming in this year. I wanted them to be able to see state-level competition right off the bat so they get a good idea of where they're starting so we have a good idea on where we can go."
Athletes from several schools will be competing at that meet, including Greene County and Panorama.