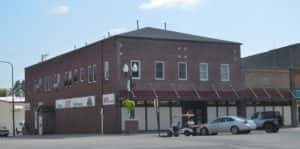 A Jefferson business has just announced that they will be on the move to a new location in town.
Don's Ace Hardware announced today that they will be moving to the former Shopko Hometown building along Highway 4. Owner Andy Harland says possession of the retail space is expected to take place in January of 2019. The building will need several improvements before the move happens. Harland says few details are available at this time, but he adds that once they've moved to the new location, the name of the business will be changed to Jefferson Ace Hardware. The additional space will allow them to provide for a larger selection of goods and services, and to serve the community for several more years.
The current building will become available for purchase after the business has moved. The current facility was part of a $1 million Community Development Block Grant downtown revitalization project with 12 other building owners that improved the facades of the buildings.