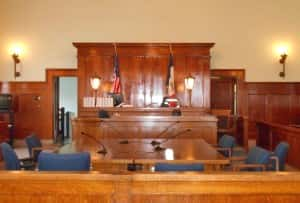 A Harcourt man, who was charged following a crash that killed Paton farmer Pat Fields in June of 2017, was recently convicted in Greene County District Court.
Greene County Attorney Nic Martino tells Raccoon Valley Radio that 26-year-old Troy Shaw was convicted of a serious misdemeanor for possession of heroin, a simple misdemeanor for possession of drug paraphernalia and two traffic violations that were changed to simple misdemeanors for failure to maintain control and failure to stop in assured clear distance. Martino says the defendant waived his right to a jury trial and the case was brought before the judge as a bench trial. In a bench trial, Martino notes the judge makes their determination based on the trial information and minutes of testimony.
The conviction stemmed from a crash on June 6, 2017. The Iowa State Patrol investigated the crash on County Road E-18, east of X Avenue. Shaw was heading east and driving a 1996 freight semi-tractor trailer when he rear-ended a 1965 International Farmall tractor driven by Fields. The tractor overturned killing Fields. During the investigation, Martino says the Iowa State Patrol Troopers inspected the semi Shaw was driving and found suspected drug-related items, which tested positive for heroin. He adds that since the incident was a fatality, the traffic infractions can be turned into misdemeanors.
Shaw's sentence hearing is scheduled for October 12th. He faces a maximum sentence of  455 days in prison.