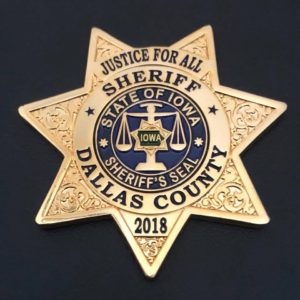 We have new information regarding a two vehicle crash with injuries that was first reported on Monday on Highway 141 in Perry.
According to the Dallas County Sheriff's office crash report, deputies and Dallas County Emergency Medical Services responded to a rear-end wreck near the intersection of Willis Avenue and Highway 141 at 11:22am. According to the report, 69-year-old Erasmo Torres of Perry was turning his 2005 Ford Freestar van east onto the highway from Willis Avenue when it was rear-ended by a 2006 Dodge Caravan that was driven by 25-year-old Chelsey Thomas of Perry.
The report shows that Thomas had possible injuries to her wrist, legs and face and was transported to Methodist Hospital by Dallas County EMS. Torres and his passenger, 66-year-old Alicia Ochoa De Torres of Perry had possible chest injuries and were taken to Mercy Medical Center by Dallas County EMS. The Caravan sustained $4,000 in damages, while the Freestar had $3,000 in damages. All three individuals were wearing their seat belts at the time of the crash.
Thomas was cited for failure to stop in a clear assured distance.