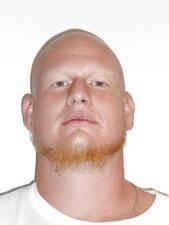 The trial for the man allegedly responsible for setting fire to a Guthrie Center home and killing two young girls inside has been officially moved out of Guthrie County.
Sources say the trial beginning a week from Monday for 27-year-old Patrick Ryan Thompson of Ames will be moved to Decatur County. The motion for a change in venue was granted last December by District Judge Brad McCall to ensure an impartial jury.
Thompson was arrested in August of 2017 and charged with felonies for two counts of first degree murder, two counts of attempted murder, and one count of first degree arson. The May 2017 fire resulted in the deaths of 12-year-old Paige Exline and 16-year-old Shakiah Cockerham.
Thompson is scheduled to have his final pretrial hearing on Tuesday. Raccoon Valley Radio will bring you more information as it becomes official.